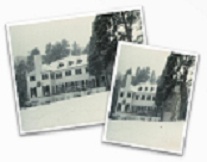 Come tailgate at the Chateau and attend a special ceremony dedicating a bench in memory of Christina Semeria and Halle Scott.
The Classic City bowl was a huge success this year. The men of EN featured a high power offensive attack as well as a stone wall defense.
The brothers of Mu Chapter are proud to be hosting the 2nd annual Classic City Bowl April 23rd at 5:00pm. Please click for more details!