Mu Chapter Supports….
Multiple Sclerosis has and still currently affects many family members of Sigma Nu brothers, linfluencing Mu Chapter to raise money for such a serious disease. Multiple Sclerosis (MS) is an often disabling disease of the nervous system that disrupts the flow of information between the brain and body. The past few years Mu chapter has continued to raise more than $10,000 at our annual Parent's Weekend event.
Classic City Bowl
The brothers of Sigma Nu host one of the largest philanthropy events on campus called the "Classic City Bowl." The event is a high school style, football game between Sigma Nu and another fraternity. People in attendance decide where the profits go as they drop their ticket stub in one of 17 philanthropy boxes and the top three philanthropies share the profits. The evnt is complete with music, concessions, local vendors from all around Athens, and a halftime sorority "Punt, Pass, and Kick" competition, The University of Georgia has never seen a philanthropy event quite like this. 
Last years event raised more than $20,000 for Project Safe, Children's Miracle Network, Prevent Child Abuse, and Breast Cancer Awareness.
Come out for a chance to experience the last Saturday football game in Athens until the fall!
For more information visit: www.classiccitybowl.com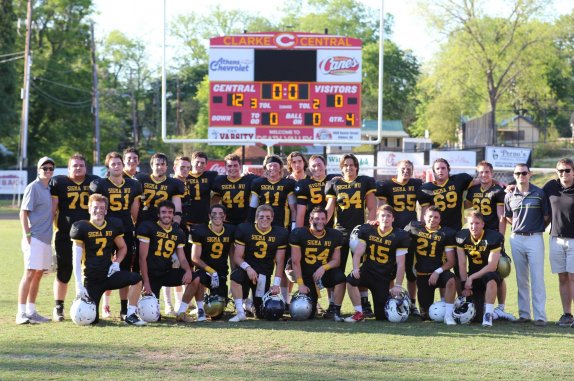 ---